With our offices in the Office Tower of the Europa Center, we offer your company an exclusive location above the rooftops of City West, directly on Breitscheidplatz.
Due to its central location, the Office Tower in the Europa Center is optimally connected to individual and public transport.
On the north side of the Office Tower is Budapester Straße with the Zoo Palast, Bikini Berlin, 25 hours, the Zoo and the Hotel Palace Berlin. On the south side is Tauentzien, the extension of Kurfürstendamm and Berlin's busiest shopping street.
Breitscheidplatz is a transport hub with 3 regional express trains, 4 suburban trains, 5 underground trains and over 20 bus lines. For individual car traffic, 1,000 parking spaces are available in the adjacent multi-storey car park.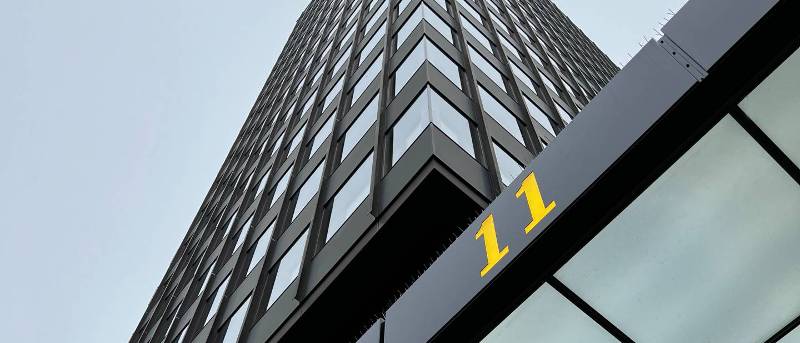 Tauentzienstraße 11
10789 Berlin
1963 – 1965
Modernisation 2000
A total of 1,000 parking spaces
Optimal location for public transport
Urban quarter with office,
Shopping centre and hotel
21 floors with 680 m each2
Total area 31,000 m2
21 floors with 680 m each2
Total area 31,000 m2